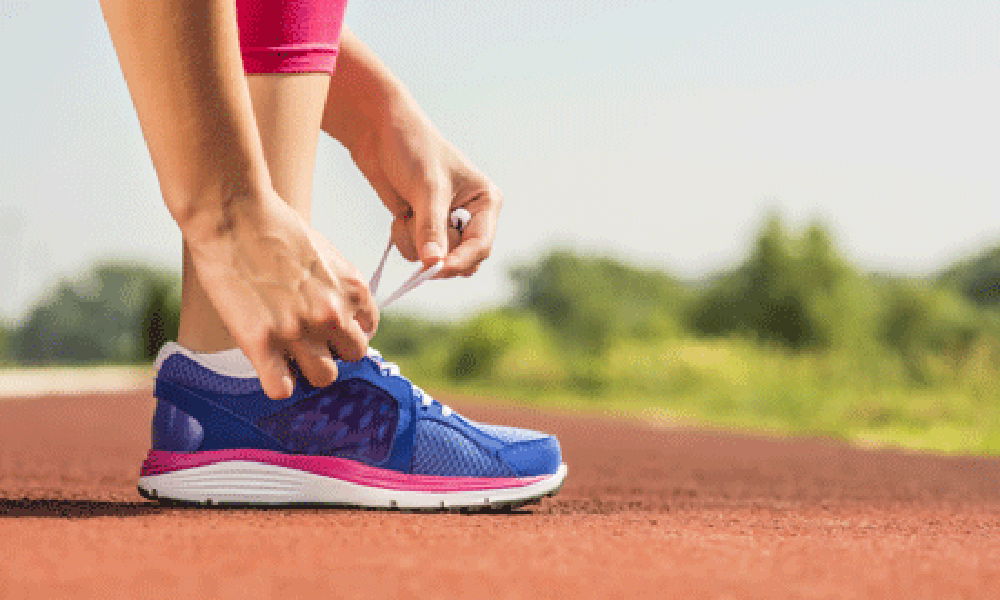 By Monica Harvey for RTBR
It can be hard to wake up extra early and hit the gym, especially during the cold winter months. Some days it's difficult to fit in that workout or run at the end of the day.
Here are 10 tips to help you get motivated to rock it!
Change Your Routine – Some days you just need an easy run, other days you got to get that long run in, charge the hills, mix it up with some sprints. Vary the workouts you are doing throughout the week.
Join a Class – Don't want to brave the cold? Not feeling another gym workout? Try a Zumba or Yoga class instead!
Set Goals – Set small goals for yourself. Your goals could include how many races you'd like to run this year, getting that PR (Personal Record) at your next race or maybe you'd like to work on your split times.
Run with a Friend – Running with your friends will help to keep you accountable with your goals. Set a schedule, share goals and progress with one another and celebrate your victories together!
Track Your Progress – Read Five of Our Favorite Running Apps and try one out. Most of them have a social media component so you can share your activity with friends and family.
Write a Blog – Another way to track your progress is to write a blog. Share with others about your training, how your run went today, what races you're running etc.
Run for a Cause – Maybe you run for your health or perhaps you run to raise awareness for a cause like Race for the Cure or Wounded Warrior Project. If you're looking for opportunities closer to home, check out Girls On The Run or Walk a Mile in My Shoes – an annual race hosted by Kic It.
Travel to a Race – There are all kinds of races around the U.S. Find a race that interests you and get after it. Run a half marathon in Florida or try a full marathon in Colorado! Other fun cities to run in include Chicago, Nashville, New York City and Boston. Make it an adventure and explore someplace new.
Treat Yourself – It's okay to treat yourself once in a while. Go for ice cream after you've conquered that 10-mile run. Order a pizza for dinner after a midweek workout.
Mix Up Your Tunes – Challenge yourself to find new and different tunes to jam to while running. Create a new playlist on Spotify, find "hidden" workout stations on Pandora or listen to a top 40 countdown of today's hits.
Monica Harvey, a former Center Grove High School runner, participates in 5K, 10K and other races. A Rock the Block Run volunteer, she is a Community Relations Specialist with the Johnson County Public Library.