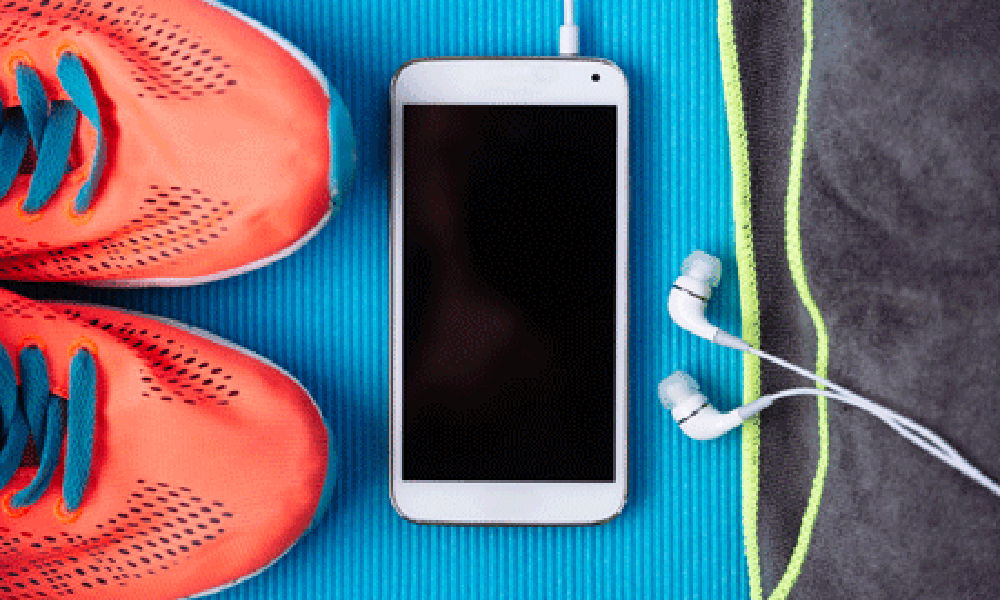 By Monica Harvey for RTBR

It's time to get after those fitness goals you made for your new year.
Here are five apps that will help you prepare for that first 5k or continue training for the next marathon. These apps are great for keeping track of your activity and motivating you to run that extra mile.
MapMyRun does exactly that. It maps your run, workout and race with an interactive map to see where you've traveled. This app includes lots of different types of activities such as walk, run, race, event, cross-country, treadmill, trail run, cycling and even dog walking.
The voice coaching helps you keep track of your time and pace during workouts. It keeps a training log of your past workouts. The log includes name, date, type of activity, distance, duration, average pace, stats and any other details you want to include.
Challenge your friends and share your workouts on Facebook or Twitter. MapMyRun also sends you emails filled with running tips throughout the year. This free app is available on iOS and Android.
If you enjoy running with music playing in the background then this is the app for you. Runkeeper syncs with Spotify and iTunes so that you can keep rocking to the beat while you run. Use the GPS to track your activities and find new routes to mix up your training.
Receive audio updates about your pace, distance and time as you train. Another neat feature Runkeeper provides is the ability to follow a personalized plan or schedule. The app even sends helpful reminders to get you up off the couch.
Challenge your friends to join you and share your goals with one another. This free app is available on iOS and Android.
Are you setting running or racing goals for 2017? This app lets you set a goal for the entire year and helps keep you on track to reach your goal. Analyze the details of your workouts with a split table and charts that outline your speed and elevation.
Access other features like voice coach, routes, heart rate monitoring, workouts, hydration and weather when you download Runtastic Pro. Runtastic and Runtastic Pro are both available on iOS, Android and Windows.
Do you love exploring new places? How about meeting new people who are interested in running or cycling? This app is fantastic for both! Strava helps you find places to run and ride with segments. Upload your own route or start exploring Strava's trails.
Take a photo when you visit a new city to run a race or snap a selfie during Rock the Block and share it with your friends on Strava, Facebook and Twitter. Find a running club in your area! Strava helps you connect with your community. This free app is available on iOS and Android.
Just Do It! There's nothing wrong with a little friendly competition between you and your Rock the Block racing buddies. Compete with your friends for the top spot on the leader board and compare your mileage for the week. This is a great app for getting started or preparing for your next race. Achieve tour goals with a personalized coaching plan that adapts as you progress. A neat Nike+ feature is hearing encouragement from athletes. Continue to stay motivated with rocking Nike+ Run Club playlists. Use the in-app camera to take a selfie at the selfie station after your run. Share your successes on Facebook, Twitter and Instagram. This free app is available on iOS and Android.
Bonus App: Couch to 5K
Monica Harvey, a former Center Grove High School runner, participates in 5K, 10K and other races. A Rock the Block Run volunteer, she is a Community Relations Specialist with the Johnson County Public Library.