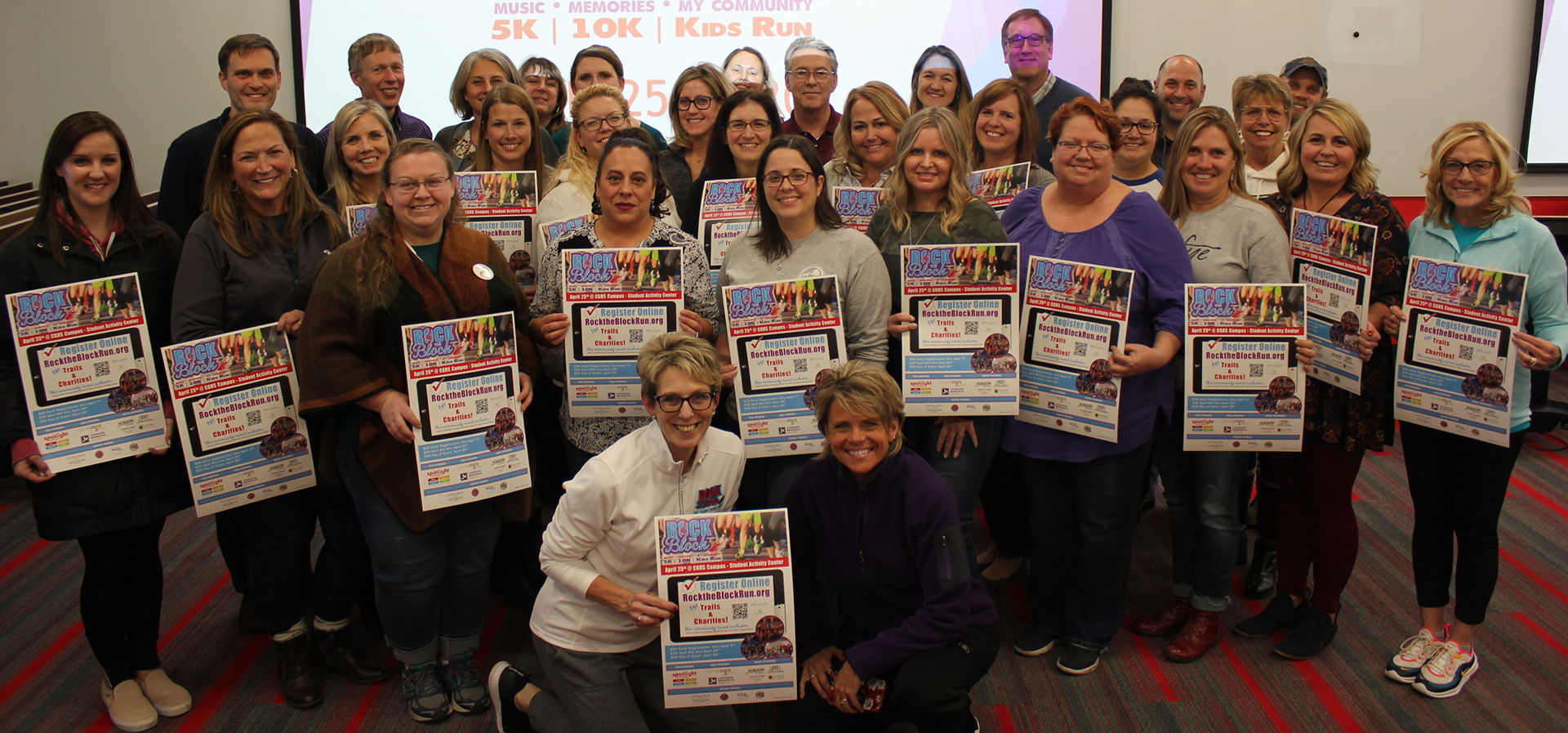 Paying It Forward in Our Community
Pack Away Hunger
Pack Away Hunger is a local non-profit organization dedicated to greatly improving the lives of children and others who suffer from hunger and malnutrition. Pack Away Hunger facilitates assembly-line style meal packing events in which community volunteers of all ages and ability levels create a highly nutritious meal consisting of rice, soy, vegetables and a powerful vitamins/mineral packet. In 2020, Pack Away Hunger will mark 20 million meals packed and distributed to those in need. Our goal is to eliminate hunger and malnutrition globally, including in the United States and specifically in Indiana.
Johnson County Parks & Recreation
Johnson County Parks & Recreation Department will develop, operate and maintain parks that enrich the quality of life for residents and visitors alike, and preserve green space for future generations. We strive to achieve this through:
Providing unique community-oriented recreation opportunities.
Providing educational programming and events.
Encouraging interaction with the outdoors, while promoting conservation and stewardship.
We are going to utilize funds raised to help pay for the purchase of new, all-inclusive playground equipment at Independence Park.
Center Grove Aquatics Club
The Center Grove Aquatic Club promotes the sport of swimming in an enjoyable, team-oriented experience. Every individual swimmer adds value to the team, has the opportunity to succeed at their highest ability level and develops life skills beyond the pool. The year-round competitive swim program offers high-quality professional coaching and technique instruction for all ages and abilities from novice to national competitor. (Sanctioned member of USA Swimming & Indiana Swimming)
ASSIST Indiana
ASSIST Indiana provides counseling and support groups to anyone who has been affected by sexual, domestic, and/or physical violence. We also offer EMDR, neurofeedback, assistance filing protective orders, and crisis intervention, as well as prevention education in the community. All of our services are free and optional.
The Alex and Ali Foundation
The Alex and Ali Foundation is a nonprofit organization that empowers young adults with autism and other developmental disabilities through meaningful employment opportunities and vocational training. We believe that given the right structure with the correct training, these individuals can be very successful and are able to give back to our society. We are in the business of empowering and enhancing lives.
Resources of Hope
Resources of Hope is dedicated to providing resources to meet the physical and emotional needs of foster youth living in Johnson and surrounding counties. We offer a variety of different programs and resources for foster families including The Closet, Morning Meet-Up, Teen Connect, Birthday Blessings, Recharge!, Foster Family Events and other training.
CG Cross-Country Parents Club
The Center Grove Cross - Country Parents Club supports both the boys and girls high school cross - country teams. We provide and cook all the meals at the team summer running camp in Spring Mill State Park. We transport the fluids and post-race snacks to all the meets. But most of all we enthusiastically cheer on all the Trojans as they compete to their highest levels throughout the season. Go Trojans!
Gateway Services, Inc. / Access Johnson County Public Transit
Gateway Services, Inc. serves people with disabilities. We offer Employment, Day, Community, Respite, and Transition (from high school to adulthood) services. Access Johnson County Public Transit is a subsidiary of Gateway Services, Inc. Access offer fixed, flexible fixed and Demand Response Routes in Johnson County. Employment, Medical and accessing the community is our most popular purpose.
Town of Bargersville
The Town of Bargersville joined Rock the Block 4 years ago to help continue to build our Trails Project throughout the Town. We want to be able to give back and have more community involvement and being a part of this event allows us to do so. Check out more about our trails project on our website.
CGHS Choir Parents Organization
The purpose of the Center Grove High School Choir Parents Organization is to support the needs of the students and the vision of the directors by providing resources and opportunities for all to achieve excellence in music. The Vision Statement of the Center Grove High School Choir Parents Organization is that all choir students have an exceptional experience in music education.
Johnson County Trails
Aspire Economic Development+ Chamber Alliance created a Trails Team of local business and health stakeholders and volunteers to lead the walking and biking trails movement throughout our community. Johnson County Trails and Aspire, in cooperation with Johnson County, developed a county-wide trails plan that will connect communities, parks, schools, businesses, retail and dining and government facilities. This plan helps improve non-motorized accessibility, promote safety for bicyclists and pedestrians, and make Johnson County a more enjoyable place to live and visit.
CG Dance Team
Currently in its 13th season, the Center Grove High School Varsity Dance Team performs at home football and basketball games, dance team competitions and at community events. Under the direction of Hannah Mueller, the CGVDT holds 5 State Championship Titles as well as numerous Regional titles. This year the CGHS Varsity Dance Team is represented by 23 members and a total of 42 members between both CG Middle School Dance Teams.
KIC-IT
KIC-IT exists to provide a network of support and empowerment for youth to break the cycle of homelessness and promote independence. KIC-IT serves youth in Johnson County, ages 16-25 to assist in life transformation through increased skills, self-awareness, building healthy relationships, and maintaining sustainable housing & employment. We also house an emergency & hygiene pantry for crisis situations.
CG Trojan Lacrosse
Center Grove Trojan Lacrosse is a non-profit organization that serves hundreds of kids in our community. Our club is dedicated to making the sport of lacrosse a positive, fun, and competitive experience for all involved. We are quickly growing in numbers and are asking for sponsors to help offset the expense of uniforms, equipment, coaches, officials and facilities, as we aim to provide the very best to our players and families. Thank you for supporting us for the upcoming Spring 2020 Season.
Red Alert Robotics
1741 Red Alert is a robotics team lead by students, mentors and parents within the Center Grove School Corporation. Since 2005, they have worked under the FIRST robotics vision "to inspire young people to be science and technology leaders, by engaging them in exciting mentor-based programs... that foster well-rounded life capabilities including self-confidence, communication, and leadership." Red Alert Robotics runs under the support of the parent organization to raise the funds necessary for a year-long curriculum of community outreach to individuals of all ages.
Johnson County Learning Center/Early Learning Community
Early Learning Community Preschool is a non-profit community preschool, located in Johnson County, serving children ages 3 to 5. We know that learning is not one size fits all; therefore, we use an approach that blends child-initiated and teacher-guided learning experiences and values. Our focus is always on what will best serve the needs of our children and families. We advocate for quality early education for all children.
Our mission is to build better futures for children in, but not limited to, Johnson County by promoting and providing learning opportunities that encourage family involvement, in collaboration with schools and the community. The vision of Early Learning Community Preschool is for every child to have opportunities for successful learning in order to reach his or her full potential in school and life.
The Refuge
It is the goal of the Refuge, to provide assistance for the physical, emotional, academic and spiritual needs of Johnson County residents. We are a faith-based community outreach center that is supported by local churches, organizations, businesses and individuals. We rely on the gifts, talents and wisdom of our community to be available to those in need. We value our volunteers, board members, supporters, but most importantly our clients. We feel it is a privilege and responsibility to serve, and are grateful for the opportunity. We strive to be the best stewards of what we have been entrusted with.

Navigation to Survivorship Network (N2SN)
Sponsored by Cure Chasers, we are a nonprofit that has been guiding Hoosiers in their journey to make an impact. We have local events to raise money for local cancer navigation and survivorship programs that benefit partner agencies and support the needs of the Indianapolis community. By joining our cause, individuals that want to be a guide to cancer survivors– and not just a spectator – can make an impact that not only improves the quality of life for their loved ones, but all Hoosiers affected by cancer.
Cancer is Still here! We need your help!
Partnership for a Healthier Johnson County
A healthier community starts outside the walls of the hospital. That's why Johnson Memorial Health is so actively involved in the Partnership for a Healthier Johnson County, our county's premier health coalition. For more than a quarter-century, the Partnership has collaborated with hospitals, businesses, organizations and individuals to address the health needs of Johnson County. When communities attend to public health, they reduce inequality among residents. The Partnership's action teams address health disparities with collaborative strategies for behavioral health, maternal and child health, tobacco addiction and general wellness. Our overarching goal is to improve residents' health today and support better health for life. In doing so, we boost the quality of life in Johnson County for all of us.