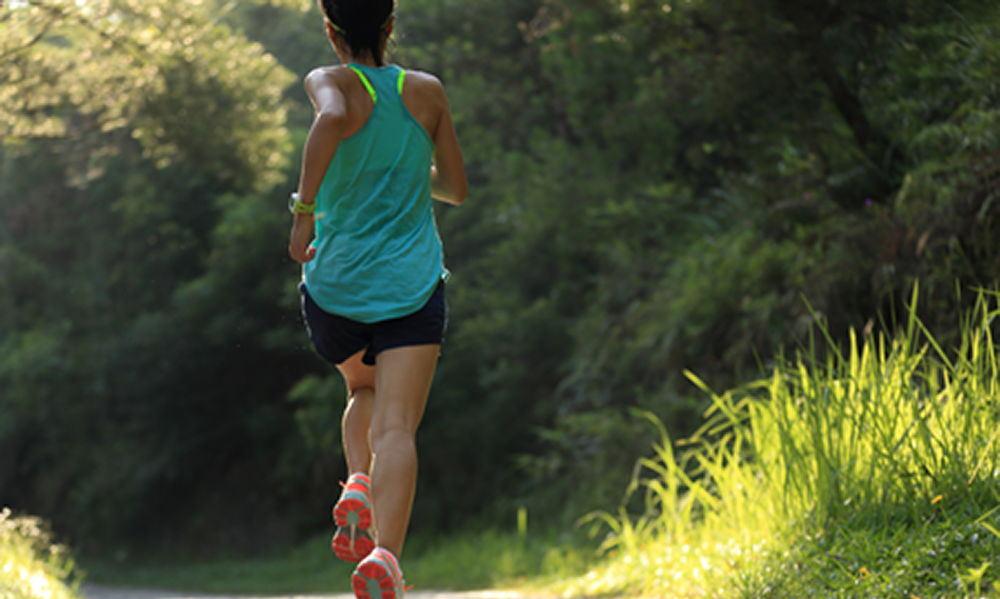 By Monica Harvey for RTBR
Are you tired of running on the dreaded treadmill? Have you run around the neighborhood so many times you are dizzy?
Running the same paths every day gets boring and can be hard on your feet. Try running on the grass or a trail path at the park.
Johnson County and surrounding areas have lots of great places to train for races! Here are some trails and parks to explore this spring.
Johnson County Park – High school and college cross country teams will train for meets at the Johnson County Park. There's lots of open space and a mapped out course that teams use. See if you can spot any wildlife around the park.
Historic Greenway Trails – Run through downtown Franklin, Blue Heron Park and Province Park. Franklin's Greenway Trails connect nicely for running longer distances. You could also run around a path at Franklin Community High School or a path at Grizzly Park on Franklin College's campus.
Mill Race Park – This park is included on the Mill Race Marathon course map. Be sure to run through the covered bridge. If you're planning to run a little longer then explore around the streets of downtown Columbus. You won't be disappointed.
Southwestway Park – This is another park the Center Grove High School cross country team practices at. The wooded area is perfect for a hot summer run and it's hilly in places. Check out the agriculture fields while you're there.
Indy Parks and White River State Park – Indianapolis is home to several parks and trails. Popular ones include Eagle Creek Park, the Indianapolis Cultural Trail and the Monon Trail. Run along the canal or around Monument Circle.
The Rail Trail and B-Line Trail – There are all kinds of paths and trails near downtown Bloomington. These two are popular ones for runners, walkers and bikers. There are lots of cool art and fitness stations along the B-Line.
You also can find a map of all trails in Johnson County by visiting: ExploreJohnsonCountyTrails.com. This useful, dynamic and accurate map of trailways through Johnson County, Indiana uses ArcGIS technology and is updated by local government entities. A project of Leadership Johnson County and Aspire Johnson County, the website has been endorsed as a Bicentennial Legacy Project by the State of Indiana.
In addition to these parks and trails, you could visit a state park or check out Visit Indy's suggestions.
Monica Harvey, a former Center Grove High School runner, participates in 5K, 10K and other races. A Rock the Block Run volunteer, she is a Community Relations Specialist with the Johnson County Public Library.