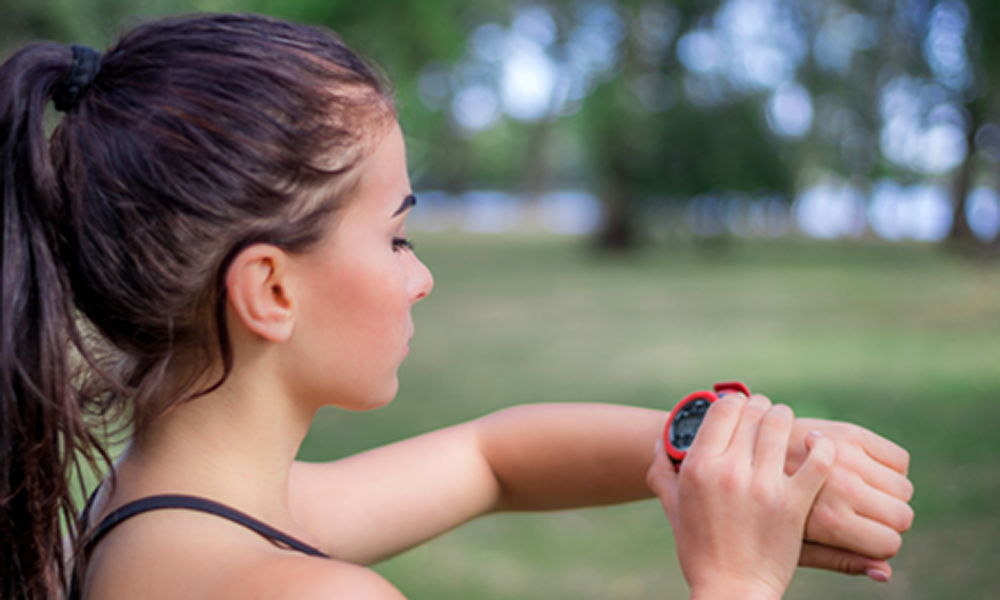 By Monica Harvey for RTBR
Have you heard other runners use the words Fartlek or Tempo and thought to yourself "what the heck do those words mean?" Fartlek and Tempo Run are two common types of workouts that runners often include in their training.
These five running workouts will help you increase your speed, reduce your risk of injury and help you become a better runner.
Fartlek
Fartlek is Swedish for "speed play." This workout combines periods of fast running and periods of slow running. You want to alternate moderate and hard running followed by easy running. Learn more about Fartlek.
Hills
Hill workouts help improve your speed, endurance and form. Here are a couple of things to keep in mind when running hills. You'll want to lean forward with a flat back and you'll want to quickly pump your arms while keeping your elbows close to your body. Learn more about mastering hill workouts.
Long Run
Long runs will help you improve muscle strength and mentality to keep going for your next distance race. When training for a 5k, your long run should be about an hour. When training for a longer race like a half marathon or marathon, your long run should be about three hours. If you're a newbie runner or haven't run in a while, it might take some time to build up your mileage and time running. Learn more about long runs.
Tempo Run
A tempo run or a lactate-threshold (LT) run is usually a harder run at a faster pace. You'll want to think about your typical race pace then run a little harder and a little faster during this workout. Tempo runs will help runners who tend to give it all they've got at the start of the race rather than the end of the race. Learn more about tempo runs.
Recovery Run
A recovery run is exactly what it sounds like. It's an easy and relaxed run usually done on a Friday before a race or the day after a harder workout. You should be able to hold a conversation with friends during a recovery run. Recovery runs last anywhere from a half-hour to an hour.
These are just some of the running workouts that you could include as your training for a race. Some runners find that they like having a set workout schedule for training. However, your workouts may look a little different depending on your mileage, what race you're training for or what aspects of running you'd like to focus on. Always do what works best for you and your body.
Your Schedule
Your running workouts will likely vary from week to week. If you're looking for a starting place, here's one way to schedule different workouts throughout the week:
Monday - Long Run

Tuesday - Fartlek

Wednesday - Tempo

Thursday - Hills

Friday - Recovery

For additional reading check out these articles:
What's the Difference Between Fartlek, Tempo, and Interval Runs?
Types of Running Workouts to Increase Speed
Monica Harvey, a former Center Grove High School runner, participates in 5K, 10K and other races. A Rock the Block Run volunteer, she is a Community Relations Specialist with the Johnson County Public Library.