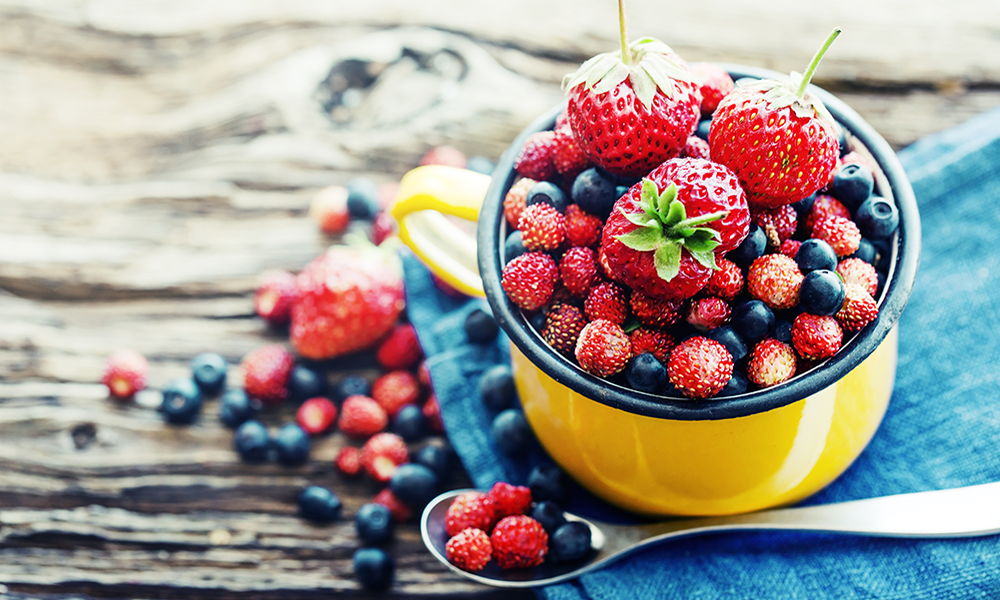 By Monica Harvey for RTBR
When preparing to fuel up for your next race consider adding these items to your grocery list:
Almonds and Nuts

Sweet Potatoes

Bananas

Mixed Berries and Fresh Fruit

Yogurt

Bagels

Energy Bars

Peanut Butter

Salmon and Chicken

Whole Grains – Pasta and Bread

Find a complete list of superfoods for runners at Runnersworld.com.
So you have these healthy food options in your kitchen – Now what? Here are some suggestions for what to eat before, during and after the race:
What to eat the night before the race
Load up on those carbohydrates the night before a race. This is often called "carbo-loading." Runnersworld.com shares great tips about how to carbo-load and not overeat before the race. Remember to drink plenty of water or Gatorade.
Meal idea: Plan a pasta dinner the night before the race.
What to eat the morning of the race
For a 5K, you could grab a light snack and some water about a half-hour to an hour before you run then eat breakfast afterward.
If you plan to run a marathon, waking up extra early (3 to 5 hours before the race) for breakfast is not a bad idea. Keep in mind that you want to have plenty of time to digest breakfast to prevent any cramps or stomach issues while running.
Snack idea: a couple of handfuls of trail mix or a small sandwich.
What to eat during the race
For a 5k or 10k race you don't have to eat or snack while you're running. However, if you are running a marathon its best to refuel along the way. Longer races will typically provide something to keep you energized. You could also keep energy gels or gummies handy during the race.
What to eat after the race
Be sure to take an energy bar, a banana, water or other snacks that are offered at the finish line. The snacks they provide at races help you to replenish carbohydrates and protein after you've run.
Meal idea: Plan to have chicken and veggies for dinner after the race. Enjoy some dark chocolate – it's okay to celebrate after crossing the finish line!
As you prepare for a race, try snacking on a bagel or a PB&J before you head out on that long run. Experiment with different foods to see how your body reacts. Don't try new foods the week of your race.
You will want to test what times work for a bite to eat too. Try snacking a half-hour before you head out on that easy day. Create a meal plan that best fits your needs.
Monica Harvey, a former Center Grove High School runner, participates in 5K, 10K and other races. A Rock the Block Run volunteer, she is a Community Relations Specialist with the Johnson County Public Library.