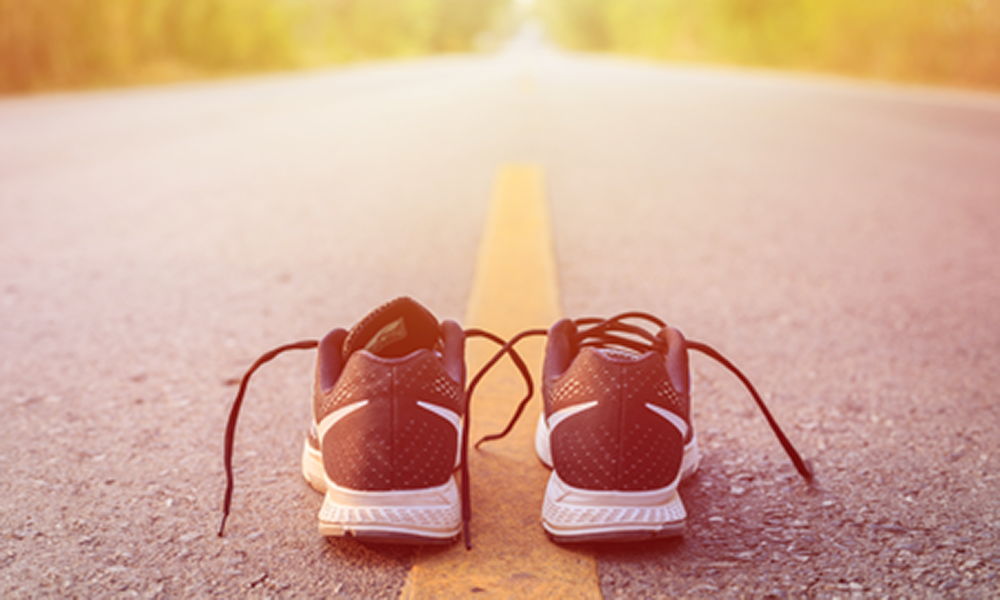 By Monica Harvey for RTBR
The thought of waking up extra early to go for a run or to workout might seem a little crazy. However, once you're up and moving, you'll find that sneaking in a morning workout is a great way to start your day.
Whether you're a night owl, a morning bird or an exhausted pigeon, these tips will help motivate you to get an earlier start in the morning and incorporate working out.
Make a Plan
Plan out your weekly workouts. If you're just starting out running, plan out how long you'll run and mileage for each day. If you've been running for a while plan the different types of workouts you'd like to work on i.e. long run, hills, interval, rest days, etc.


Create a habit of working out by getting up at the same time every day. For example, wake up at 5 a.m. every morning to go workout for an hour and then go about your day.

Night Before Workout
Get a good nights sleep! It's important to let your body rest and recover. Sleep will also help you to keep going throughout the day after a morning workout.


Prep all the gear you will need for the next day. Set out your running shoes, watch, gym bag and anything else you may need to workout.


Wear your t-shirt, shorts, socks and other workout clothes to bed.


Place your alarm across the room so that you have to force yourself to get out of bed to turn it off.


Keep a water bottle or pre-workout drink on your nightstand to drink when you wake up.

Morning of Workout
Wake up a half hour to an hour before your workout. Allow yourself enough time to get moving and plan for drive time if necessary.


If you can, eat a light snack and drink some water before going to workout. Try a spoonful of peanut butter or a handful of trail mix and some water.


Enjoy breakfast or coffee after your workout.

Other Tips
It's okay to miss a day or two or more. Life gets crazy and some weeks are busier than others. Try to stick with your routine the best you can.


Running and working out is more fun with friends. Plan to run with someone who will help keep you accountable and motivate you to get out of bed.


Create a rockin' playlist that you can jam out to while you workout.


Sometimes paying for a class or gym membership is an extra incentive to get you moving.


Just get up and move. Once you start running or working out then you'll want to keep going.


Some people also find accountability by sharing their goals with friends via social media. Take a sweaty selfie for Instagram or share your weekly plan on Facebook.

Monica Harvey, a former Center Grove High School runner, participates in 5K, 10K and other races. A Rock the Block Run volunteer, she is a Community Relations Specialist with the Johnson County Public Library.