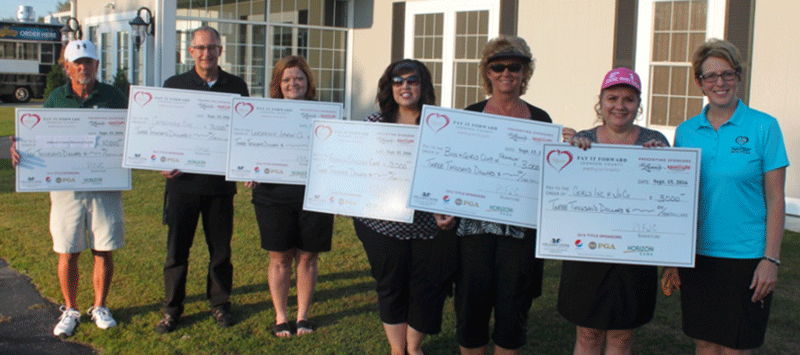 The Johnson County Historical Society was drawn as the $10,000 Impact Grant winner at the 2016 Pay It Forward Johnson County golf event.
The society, which operates the nonprofit Johnson County Museum, was one of 22 charities that benefited from the sixth annual outing at The Legends Golf Club in Franklin. More than $32,500 was raised from the event — making the total raised in six years nearly $200,000.
The Johnson County Historical Society is a nonprofit, educational institution whose purpose is to collect, preserve, interpret, and promote the material culture of the Johnson County Region.
During the celebration dinner after the outing, the Boys and Girls Club of Franklin was drawn as the fifth Winning Charity and received a $3,000 donation. Four other nonprofits were selected as a Winning Charity during a drawing party in July and also received $3,000 checks at the outing. They included: Coffeehouse Five, Girls Inc of Johnson County, Franklin Education Connection and Leadership Johnson County. The remaining 16 charities received $500.
A record number 216 golfers participated in the event.