Our Runners, Walkers
Rocked It in 2018!
Event and timing management by Tuxedo Brothers.
Overall Winners
5K Women
Allison Cohen 22:16.4
5K Men
Sebastian Martin 17:44.1
10K Women
Gabrielle Harrell 43:49.9
10K Men
Daniel Buergler 35:59.9
Event Day Maps
Run/Walk Map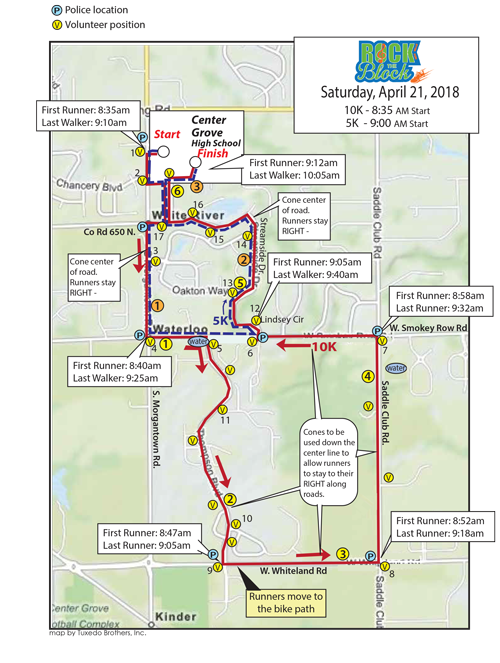 Facilities/Parking Map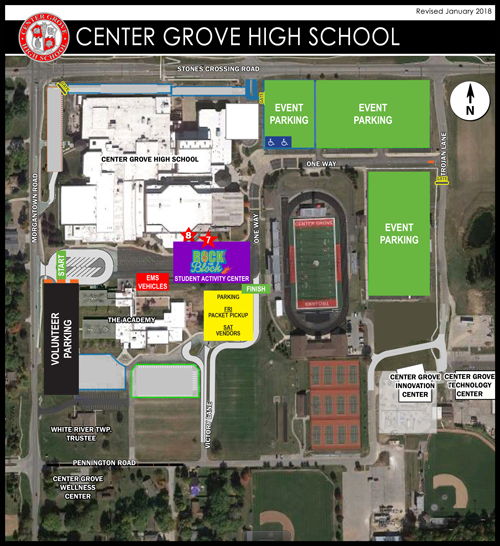 Student Activity Center Map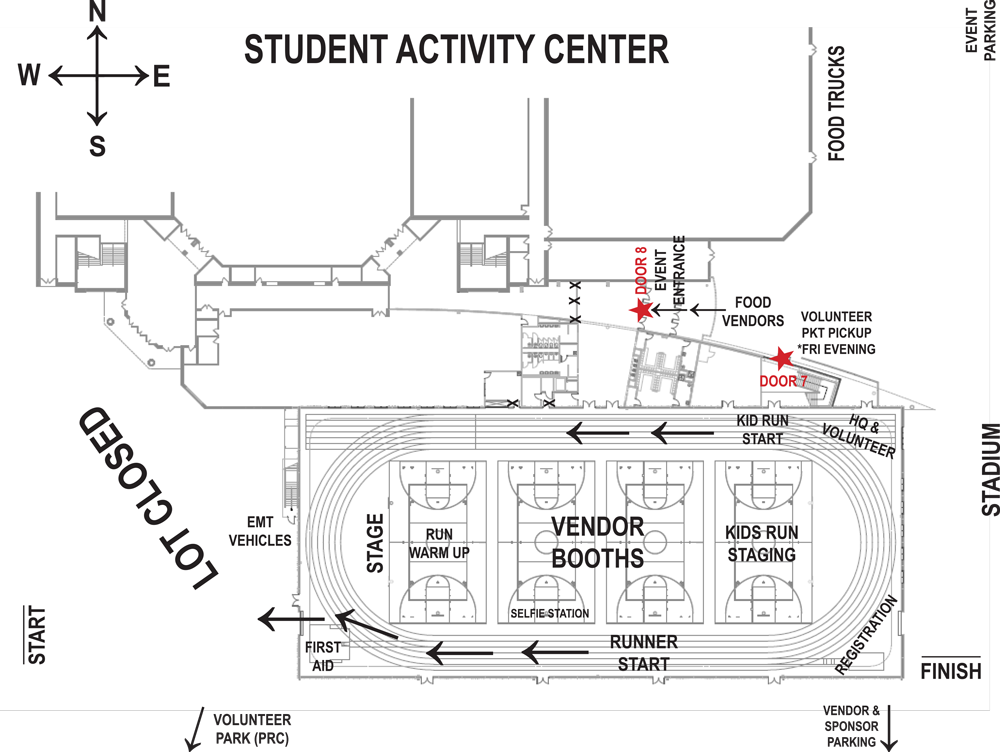 Event Day Parking
Please park in student lots east of Center Grove High School off Stones Crossing Road. Follow the green event parking signs.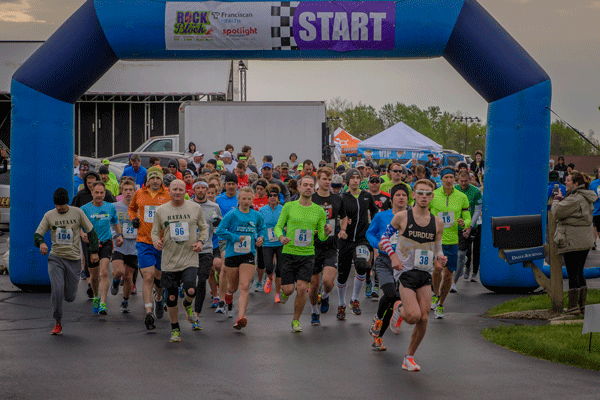 Getting Around the Event Area
Rock the Block is a fun time for people of all ages, and benefits the Center Grove community. However, the event also creates a busy time around the Center Grove High School area.
We work with the Johnson County Highway Department and other county officials to make certain participants and their families get around safely. We also minimize traffic disruptions to our neighbors near the high school.
If you have questions, contact us.