Rockin' It Safely on April 24
Participate In Person or Virtually
Help our local nonprofits Rock It during these challenging times.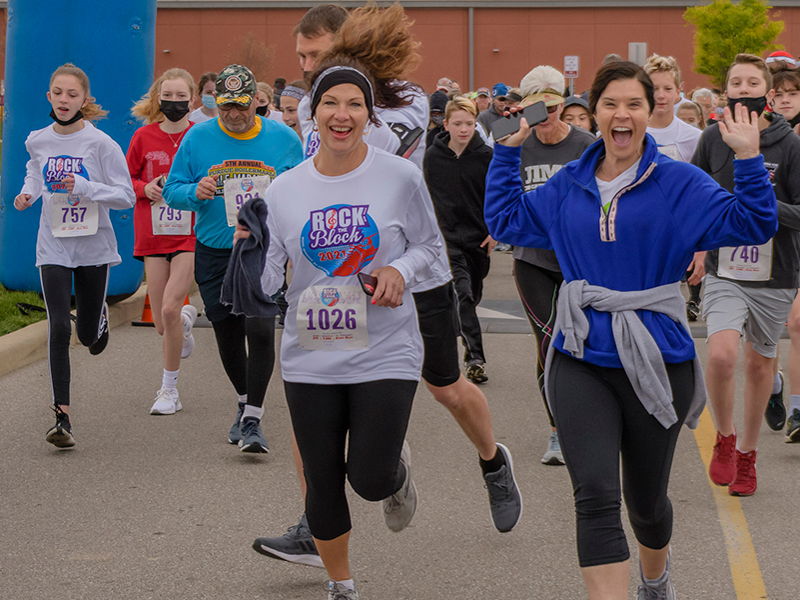 There are tremendous needs out there during these challenging times, and our local nonprofits need our help. After conferring with the Johnson County Health Department and Center Grove Schools, we are moving ahead with Rock the Block Run/Walk on April 24.
Of course, there will be some changes. Everyone will have to wear a mask before and after they run or walk. We will need to stay socially distant and in family pods while walking around the area. We will move all parts of the event outside. There will be other precautions on Main Street and during our awards ceremony.
We are adapting, but staying true to our mission - supporting our community and contributing to the greater good.
So, read our event safety plan that has been approved by health officials and follow us on social media for updates.