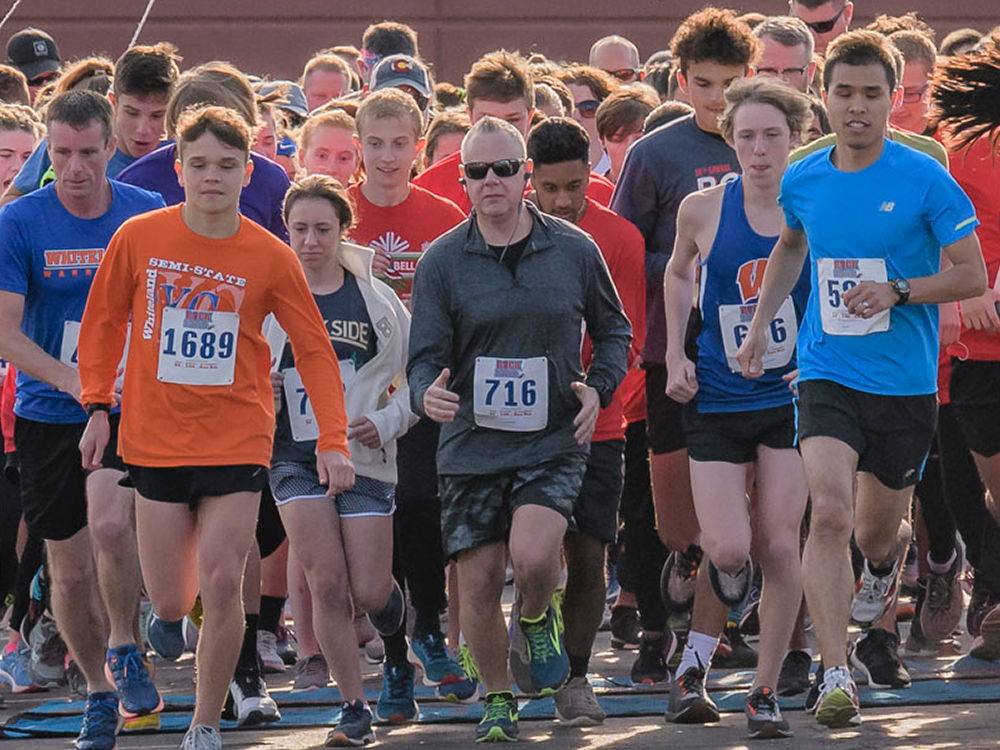 By Rock the Block Run
An event that has benefited dozens of Johnson County charities over the years will step off in person this year.
After being postponed in 2020 due to the Covid-19 pandemic, Rock the Block Run will take place in person and virtually on Saturday, April 24 outside of Center Grove High School in Greenwood.
"We prayed a lot about going forward. But there are so many charities in need, especially during this pandemic," said Erin Smith, co-chair of the event.
The 2019 event raised $26,000 for 17 charities serving Johnson County.

The Johnson County Health Department and Center Grove Schools approved a health and safety plan submitted by organizers. Participants will also have the option to do this event as virtual and not be on site.
Registrations for that event will carry over to this year's event.
Spotlight Strategies in the title sponsor of the 2021 event.
VIEW THE HEALTH AND SAFETY PLAN
Register to run, walk, volunteer or sponsor