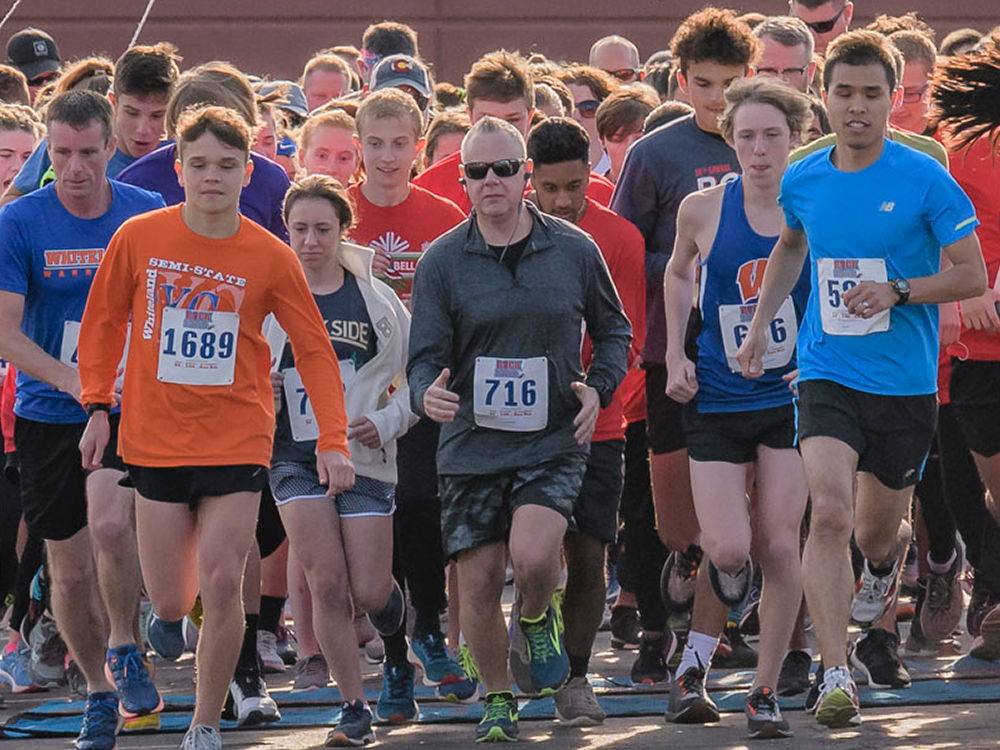 By Rock the Block Run
Due to Gov. Holcomb's executive order, Rock the Block Run can not take place on June 27. We have been working with the Center Grove School Corporation for an alternative date in late July 2020. However, with so many constantly changing variables, we've made the decision to postpone our event until Saturday, April 24, 2021.
To stay true to our mission, which is to give back proceeds to the organizations who participate, we will "freeze" runner, volunteer registrations and sponsorships. This will be the most equitable and cost-effective way for RTBR to persevere and be ready to ROCK IT in 2021. Planning for this event begins six months prior to the event date, and RTBR has incurred costs in 2020 we will not be able to recoup (ie. mailing, promotions-related expense, website hosting, etc.).
Should you have extenuating circumstances and are unable to participate next year, and do not want to "donate" your registration, please contact Erin Smith at info@rocktheblockrun.org no later than 5 p.m. June 6, 2020.
We wish everyone a healthy and safe rest of 2020. Watch social media and your email. We will begin preparation for next year's event in November 2020.