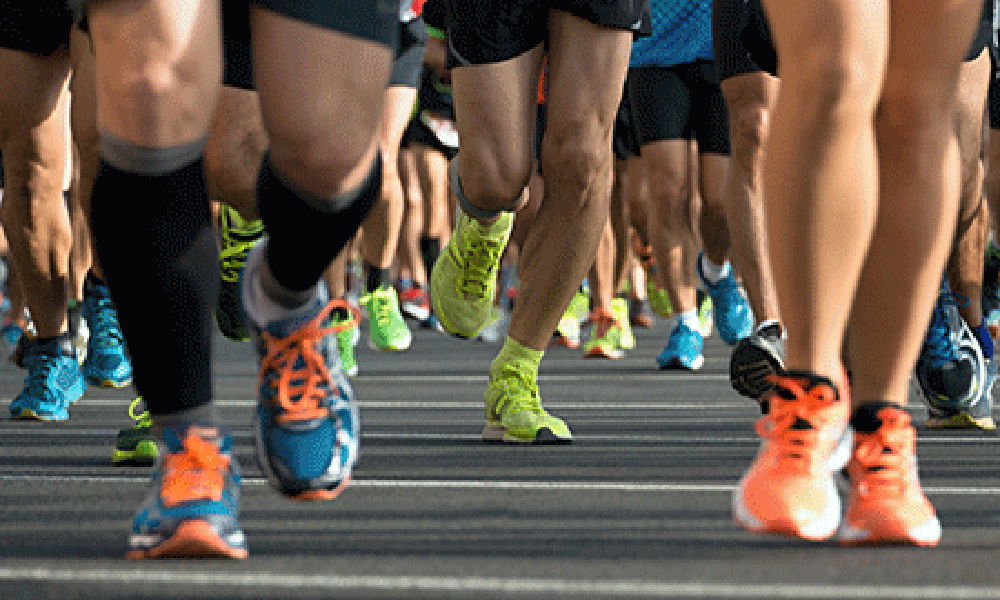 By Monica Harvey for RTBR
Whether you're a newbie runner learning about running etiquette for the first time or you've been running for a while and could use a friendly refresher, these tips will help you rock it out on the road or at your next race.
Etiquette for Everyday Running
If you're running on the road, then you'll want to run against traffic.


If you're running on trails or sidewalk, you will want to run on the right side and pass on the left side.


Cross the street using crosswalks when available.


Be alert to your surroundings. Be aware of traffic, emergency vehicles, other runners and the course or trail ahead of you.


Don't be a trail hog. When running in a group, run two abreast.


Be friendly toward other runners, walkers or bikers you meet along the way. A "hello," a nod, a smile or a wave are all acceptable gestures.

Etiquette for Race Day
Get to the race location a little early. Allow enough time to get through registration/packet pick up if you haven't already done so, use the restroom, stretch and prepare for the race.


Do wear your bib number on the front of your shirt.


For larger races, there will be corrals based on the runners' times. Make sure to line up in your designated corral. If the race doesn't have corrals, then do your best to line up according to your pace.


Follow the course and follow any rules or guidelines outlined by the race organizers.


Encourage other runners around you.


Running with a group of friends or family is the best! However, you don't want to run in a row of five or more people across.


If you need to stop for any reason during the race then move to the side so that other runners can pass you.


Do stop at water stations to hydrate but watch where you throw your empty water cup. Try to throw it off to the side and away from the volunteers handing them out.


Do run all the way through the finish line and over the timing trackpad if there is one. Some races will have a timing chip to return after finishing the race.


Have Fun! Enjoy your run. Be sure to check out all of the post-race activities.

Here are a few additional resources for running etiquette:
Monica Harvey, a former Center Grove High School runner, participates in 5K, 10K and other races. A Rock the Block Run volunteer, she is a Community Relations Specialist with the Johnson County Public Library.